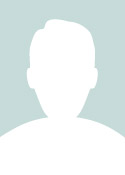 Associate Director, The Chinese University of Hong Kong-Tsinghua University Joint Research Center for Chinese Economy
Associate Professor, Department of Economics, The Chinese University of Hong Kong
Education:
B.Comm (University of Toronto at Scarborough)

MA, Ph.D (University of Toronto)
Research Interests:
Industrial Organization

Applied Economic Theory
Professor Ng is an Associate Professor in the Department of Economics at the Chinese University of Hong Kong. He received his Ph.D degree in Economics from the University of Toronto in 2007. His research focuses on industrial organization. Professor Ng has published a number of academic papers in academic journals. Currently he also serves as the Director of Economic Research Center of the Hong Kong Institute of Asia-Pacific Studies and the Director of the APEC Study Center of the Chinese University of Hong Kong.